Information technology and services are central to the mission and success of leading research universities as they seek to create and disseminate new knowledge in the information age. With multiple campuses and offices around the world, USC faculty, staff, students, and alumni represent a global community that depends on information technology and services for high-speed networks, research computing, educational software, and communications, along with administrative functions as diverse as student registration, grant administration, security, and the university's global digital presence on the Internet. The role of the Committee on Information Services (CIS) is to facilitate faculty input on the services provided by Information Technology Services (ITS) and unit-based IT groups that are responsible for providing reliable, secure, cost-effective, and up-to-date services to meet current needs while building capacity for an increasingly information-based future. The CIS plays a vital role in providing faculty advice and feedback on USC's current performance and future direction in this rapidly changing field and in helping to ensure that the university is well positioned to advance its expansive goals and strategic plans for 21st-century leadership.
Charge
The Committee on Information Services is a standing committee whose members are jointly appointed by the Office of the Provost and the Academic Senate to represent the information technology needs and perspectives of USC's faculty. It is charged with advising the Academic Senate and the Provost on a variety of issues related to the academic technology infrastructure of the university community. The committee is meant to be forward looking by identifying and proposing priorities in the examination and evaluation of IT services in light of changing and emerging needs. The committee advises the Chief Information Officer (CIO) and the Academic Senate on issues related to the university's enterprise information technology infrastructure, information resources, services, and technologies and technology-related policies with an impact on academic matters, including research and teaching. The CIO apprises the committee of current issues and opportunities associated with these resources and endeavors, and committee members share this information with the university's faculty through the Academic Senate on a regular basis. CIS also coordinates with the USC Libraries on matters of joint concern.
Members are appointed for a term of one year.
Meetings: Contact committee chair for the date/locations of the committee meetings.
Specific Charge for 2021-2022 Academic Year
The CIS meets monthly from October through May.
The committee's charge is to identify the IT needs of USC faculty and students. Outcomes of the committee's work have included providing feedback on planned upgrades of USC network infrastructure, technology-related policies, and information resources and services, as well as recommending the use of new technology to support teaching and research. The committee advises the Chief Information Officer (CIO) and the Academic Senate and coordinates with USC Libraries on matters of joint concern. Given the circumstances of the pandemic, USC went from an institution with a small percentage of on ground learning and teaching to 100% online learning and teaching in the span of one week. Over 2020-2021 this committee has explored a year of innovative teaching and learning by faculty and students alike and seeks to understand how we can incorporate the tools we have acquired to deliver the most equitable and inclusive student learning experience possible.
Possible Discussion Topics for 2021-2022 Academic Year
Examination of the three top questions from last year's report as they relate to:
Online Learning
Is the University prepared to provide students with the resources to achieve an equitable and excellent on-line student learning experience? Currently there are no minimum standards for personal computer hardware and software for students and in-class equipment varies across academic units.
Benchmarking: Will the university add a section to the current end-of-semester student survey to capture the learning experience from an online/tech perspective? The University-wide end-of-semester student survey is one way to understand the student "learning experience" across several domains: Course Design, Instructional Practices, Inclusion Practices, Assessment Practices, and Course Impact.  Areas to consider: Optimal class capacity, informal learning experience (e.g., students' sense of community, DEI considerations, individual students' financial constraints, and the impact on their learning online).
Online Teaching/Advising
Faculty remaining remote: What kind of financial support will be provided to faculty who continue to work from home? What standards for reimbursement will be provided for technology purchased? Maintaining technology being used? If based on the Department Dean, how will they be informed by their faculty on what they need. Based on USC FEEC February Survey Results, faculty are struggling and need more support.
Faculty teaching hybrid (define): How does the university define this arrangement and/or the minimum expectations across academic units? Does this mean: Faculty member is remote with some students online and some in the physical classroom? Faculty member and some students are in physical space while some students are on Zoom? All of the students and faculty are in person in the same physical space or on Zoom at the same time for a certain number of classes?
Classroom Technology
Definitions and Expectations: How does USC define "flipped classrooms," "hybrid classrooms," and "hybrid-flexible (or 'hyflex') classrooms," what teaching and learning activities does the Senate expect to be supported in each, and what is the minimum set of standard classroom technologies that should be required in each of those classrooms?
Quality Assurance, Training, and Support: Since few USC classrooms have ever been used to deliver actual hybrid or hyflex instruction, how can we test and remedy the technical capabilities of each classroom — both in person and remotely — prior to the start of the fall semester?

Since few USC faculty have hands-on experience teaching in hybrid or hyflex classrooms, how can we prepare faculty with hands-on experience to learn how to use and teach in those classrooms prior to the start of the fall semester?
Since hybrid and hyflex instruction requires increased levels of technical support beyond what is required for traditional in-person instruction, how can we modify TA training so that the TAs are prepared to step in and fill the inevitable support gap?
Some additional topics
Pain points for Remote teaching
What did we learn during the Pandemic that we should keep going forward?
Review of LMS Task force results and support of proposed Vendor – John Pascarella presentation? 10 minutes
Teaching Hybrid – identify challenges and potential solutions. Discuss and define what type of IT support (licenses, software and support) should be provided by the University vs. individual units. What is the classroom experience?
Discussion of Hoteling and Remote work – what does that mean for Faculty members?
Software Licensing Task Force – review and make recommendations?
Research Data governance – proposed by Viterbi. If we are collaborating with other Private and Public RIs, how do we have access to that data?
Chair
Els Collins (Co-Chair) – ecollins@usc.edu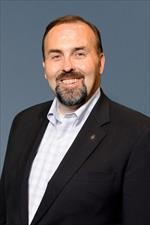 Patrick Crispen (Co-Chair) – pcrispen@usc.edu
Committee members
Jen Bankard, Associate Professor (Teaching) of Writing, USC Dornsife College
Francois Bar, Professor of Communication and Spatial Sciences and Associate Dean for Faculty Affairs, Annenberg
Devon Brooks (EB liaison), Associate Professor of Social Work
Els Collins (Co-Chair), Associate Professor of Theatre Practice in Production, Head of Production, School of Dramatic Arts
Patrick Crispen (Co-Chair), Adjunct Assistant Professor, Rossier School of Education
Patrick Dent, Associate Professor, Associate Dean for Academic Affairs, Iovine and Young Academy
Christopher Gould, Professor of Physics and Astronomy, Dornsife College of Letters, Arts, and Sciences
Clarisa Martinez, Assistant Professor of Clinical, Physical Therapy, Herman Ostrow
Cliff Neuman, Associate Professor of Engineering Practice, Viterbi
Jennifer Parga, Clinical Associate Professor of Social Work, Field Education, Suzanne Dworak-Peck
John Pascarella, Associate Professor of Clinical Education, MAT@USC, Rossier
Francis Pereira, Associate Professor of Clinical Data Sciences and Operations, Marshall School of Business
Lars Perner, Assistant Professor of Clinical Marketing, Marshall School of Business
Andrzej Rutkowski, Visualization Specialist, USC Libraries Library of International & Political Affairs, University Libraries
An-Min Wu, Lecturer, Spatial Sciences Institute, Dornsife College
Ex Officio Members
Monique Allard, Senior Assoc. Vice Provost for Student Affairs
Jennifer Ferry, Senior Director, Engagement, Change and Portfolio Management, ITS
Catherine Quinlan, Dean, USC Libraries
Doug Shook, CIO, ITS
Reports