Information technology and services are central to the mission and success of leading research universities as they seek to create and disseminate new knowledge in the information age. With multiple campuses and offices around the world, USC faculty, staff, students, and alumni represent a global community that depends on information technology and services for high-speed networks, research computing, educational software, and communications, along with administrative functions as diverse as student registration, grant administration, security, and the university's global digital presence on the Internet. The role of the Committee on Information Services (CIS) is to facilitate faculty input on the services provided by Information Technology Services (ITS) and unit-based IT groups that are responsible for providing reliable, secure, cost-effective, and up-to-date services to meet current needs while building capacity for an increasingly information-based future. The CIS plays a vital role in providing faculty advice and feedback on USC's current performance and future direction in this rapidly changing field and in helping to ensure that the university is well positioned to advance its expansive goals and strategic plans for 21st-century leadership.
Charge
The Committee on Information Services is a standing committee whose members are jointly appointed by the Office of the Provost and the Academic Senate to represent the information technology needs and perspectives of USC's faculty. It is charged with advising the Academic Senate and the Provost on a variety of issues related to the academic technology infrastructure of the university community. The committee is meant to be forward looking by identifying and proposing priorities in the examination and evaluation of IT services in light of changing and emerging needs. The committee advises the Chief Information Officer (CIO) and the Academic Senate on issues related to the university's enterprise information technology infrastructure, information resources, services, and technologies and technology-related policies with an impact on academic matters, including research and teaching. The CIO apprises the committee of current issues and opportunities associated with these resources and endeavors, and committee members share this information with the university's faculty through the Academic Senate on a regular basis. CIS also coordinates with the USC Libraries on matters of joint concern.
Members are appointed for a term of one year.
Meetings: Contact committee chair for the date/locations of the committee meetings.
Specific Charge for 2019-2020 Academic Year
Disaster Preparedness and Response: With the goal of preparing faculty to teach remotely in the event of a crisis or natural disaster, the CIS proposes to sponsor a pilot "virtual teaching day" for the fall of 2019 in preparation for a possible university-wide virtual teaching day in the fall of 2020.
Virtual Integration: To better understand the needs of faculty working remotely, the CIS proposes to survey the faculty in the fall of 2019 to measure the different levels of access to university programs and services, along with faculty technology needs.
Chair
Jennifer Parga (Co-Chair) – jparga@usc.edu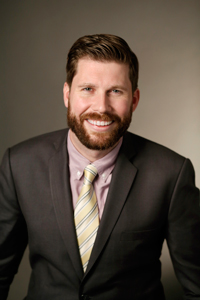 John Pascarella (Co-Chair) – pascarel@usc.edu
Committee members
Anitha Cadambi, Associate Director of Graduate Curriculum & Instruction and Adjunct Assistant Professor of Law, Gould School of Law
Allison Chu, Associate Professor, Herman Ostrow School of Dentistry/Occupational Therapy
Els Collins, Associate Professor of Theatre Practice in Production, Head of Production, School of Dramatic Arts
Patrick Crispen, Assistant Professor of Clinical Medical Education, Keck School of Medicine
Patrick Dent, Associate Professor, Assistant Dean for Academic Affairs, Iovine and Young Academy
Christopher Gould, Professor of Physics and Astronomy, Dornsife College of Letters, Arts, and Sciences
Harvey Kaslow, Associate Professor of Physiology & Neuroscience, Keck School of Medicine
Carl Kesselman, Professor of Industrial and Systems Engineering (Dean's Prof), Computer Science, and Preventative Medicine, ISI/Viterbi School of Engineering
Yong-Hwee Eddie Loh, Librarian II, Informatics Specialist for Bioinformatics, USC Libraries
Francis Pereira, Associate Professor of Clinical Data Sciences and Operations, Marshall School of Business
Maryann Wu, Associate Professor of Clinical Pharmacy, School of Pharmacy
Ex Officio Members
Winston Crisp, Vice President of Student Affairs
Jennifer Ferry, Senior Director, Engagement, Culture, and Communications, ITS
Catherine Quinlan, Dean, USC Libraries
Dpug Shook, CIO, ITS
Ashely Uyeshiro-Simon, Academic Senate liaison and Associate Professor of Clinical Occupational Therapy, Herman Ostrow School of Dentistry ­
Reports